We are all human and we cannot avoid to get excited. This explains some of the bubbles, magnified by the natural drive to greed for some people.
3D Printing for consumers
We also suffered this with 3D printing. In fact, it follows the natural cycle that Gartner points in the Annual Hype Cycle Chart.
lt's interesting to see in this blog the evolution of Gartner charts since 2012. Consumer 3D printing moved from the peak of Inflated Expectations to way in the Trough of Disillusionment. However, Enterprise 3D printing is approaching the Plateau of Productivity.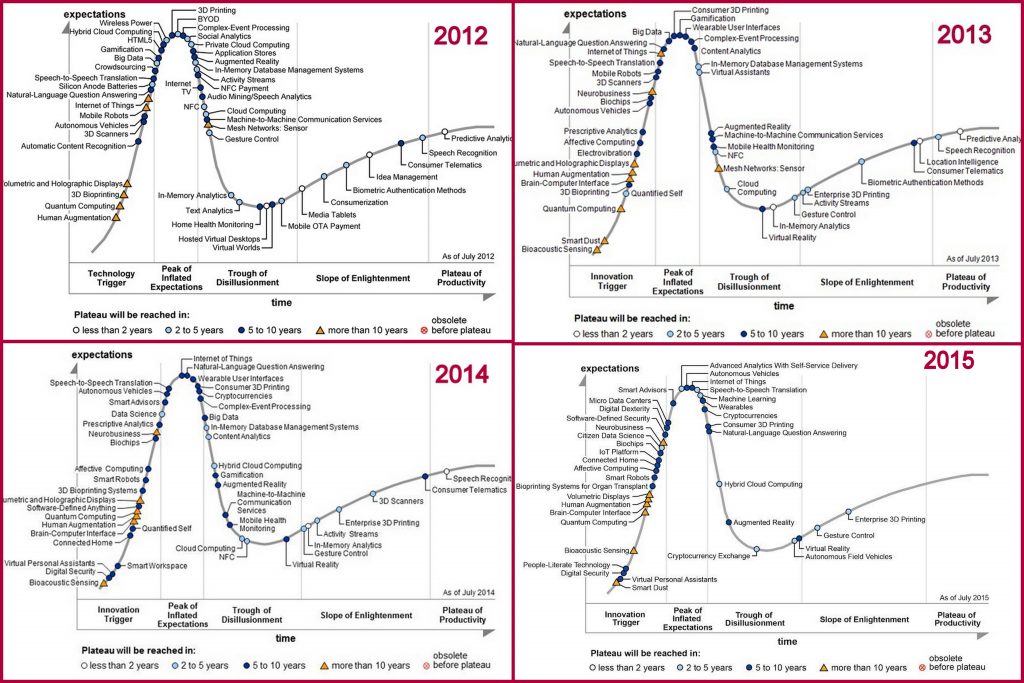 The effect is already visible, with several movements and announcements:

3D Printing for Enterprise
In Enterprise 3D Printing there is not much to say. The industry existed for thirty years, formerly known as Rapid Prototyping and it will continue to grow. I don't know the 2015 stats, but until now and for all these years this industry experienced annual growth rates of 25-30%.
Whv? Because 3D printing has obvious advantages for prototyping. In addition, during this hype period new fabrication techniques and tools, or substantial improvements, have moved 3D printing from the prototyping scenario to final product fabrication. This is the case of aeronautical companies, automobile, health and others that benefit of 3D printing fabrication of high value added products.
lt is true that 3D printing allows making objects with complex geometries, impossible to build in another way. So they simplify the fabrication process, add lightness and strength with maximum customization, and these advantages keep spreading into more and more industries. Enterprise 3D printing will not stop growing since there is a clear driver for improvement.
Conclusions
On the other hand, the consumer 3D printing is decreasing. Deception among consumers?
Probably. The manufacturers also deserve it somehow. I remember pictures of Makerbot a couple of years ago where they were showing objects that were not made with their own printers, pure unfaithful marketing. The consumer has not been properly educated, giving the impression that it was another home appliance and as easy to use as an appliance, only thinking about selling and selling more. While in fact the printers have maintenance, have problems, bottom line you need to be patient. And all this to make objects that are not wonderful in fact.
You reap what you sow, so here it is: Disillusionment.
In our 3D Print Barcelona group we have been using 3D printers for years, and we make clear the constraints and limitations in our Introduction events. Sooner or later you will have to deal with the 3D printer. Our group events continue to be fully crowded, so I cannot tell from this if there is a downward trend.
In fact events like "3D printing workshop: from your mind to your hands" had a waiting list longer than the attendees numbers. We scheduled another session and we had waiting list again. What is special here? it is hands-on. We explain how to make the whole process starting with the idea, modeling with an application, slicing to transfer it to the 3D printer and finally the printing.
There is no star use case for consumers. For example, 2D printer avoided people to go to the printing shops then. I think it was more about comfort than price, since the price per liter of the ink is way higher than any other liquid on the planet. Now 2D printers are also in a downward trend because the smartphones adoption has made us all more digital. One example: you don't need to print the ticket anymore to attend an event, or the boarding pass to board a plane.
In 3D printing you have two options as a consumer:
You model objects yourself
You download models from a repository
Using only the second option does not justify the cost of a 3D printer. However, there was a study that concluded that printing your day to day objects was even cheaper than buying them so you could offset the printer cost.
When I started in 3D printing 3 years ago I thought modeling was the bottleneck, the one thing that prevented 3D printer massive adoption at home. I was thinking about the long learning curve of a CAD application then. But when I see software so intuitive as TinkerCAD, I think this is not the problem anymore.
The problem is to have something to print. And I am not talking about the usual Yodas and vases. I am talking about something that people need, in the broader sense of need.
Leaving hobbies particular cases apart and the prosumers who use the printer for some professional or almost professional activities, what people around me is printing at home is:
Replacements and repairs. Old spare parts that broke and there is no replacement. You model it and you print it. e.g. an old microwave button.
Objects improvements. Tuning stuff. e.g. a bicycle support, GoPro accessories.
Practical customized objects. e.g. small drawers to keep something in particular, USB cables support to fit at your table, etc.
Decoration. The vases and the Yodas!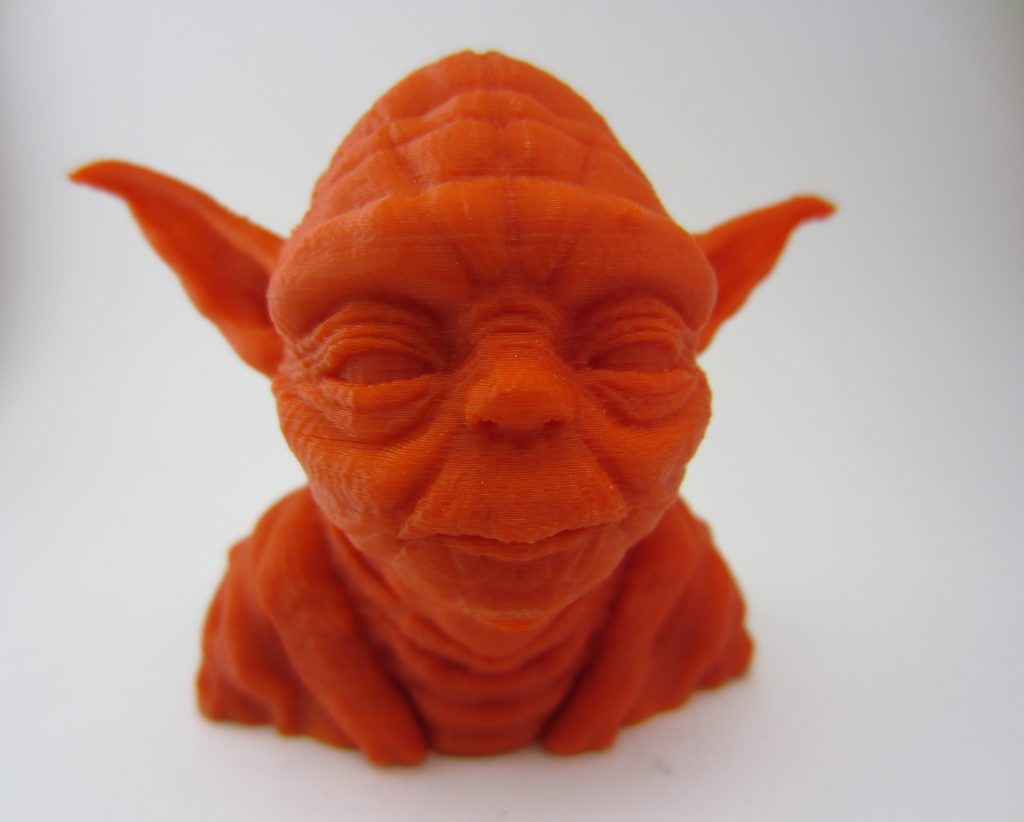 You have to be passionate about the topic to get involved, honestly.
How many 3D printers may be parked somewhere at people's home? Who knows…
Anyway I am ta king at macro levels. The big sales and consumer industry growth are gone, does not mean that there are niches that will continue to grow.
In prosumers it's obvious, the DLP 3D printers bloomed and there are more and more jewelry shops that use them. Designers need to see their creations quick and with the ability to perform iterations, no sense to order it outside since you offset the printer cost pretty soon.
Makers are always making stuff, it is a nice tool to combine with other things.
And we have the hobbyists. They find multiple options to apply 3D printing in their hobby. If it is related to small dimensions they may need a DLP 3D printer, for example for train models.
Let's see how this evolves in the following months.