3D printing is so polyvalent, that one gets lost with the amount of things you can do, be printing existing objects from repositories such as Thingiverse or Youmagine or create new designs.
My view is that at he beginning people get caught with printing things from those repositories, but quickly discover he part that brings more passion in 3D printing: to imagine something, to model it and to print it. What I like most is to build small solutions. Quick and pragmatic. And I applied this to several things at home or with mountain equipment. Knowing that the strength of pieces is almost zero compared to what is required in mountain activity, just be careful. No belay material. And don't dare to print a carabiner!
The problem
The other day I broke a backpack, one of those you get in courses, a piece of cloth with metallic parts that did not last long. But looking at the design, it does not surprise me.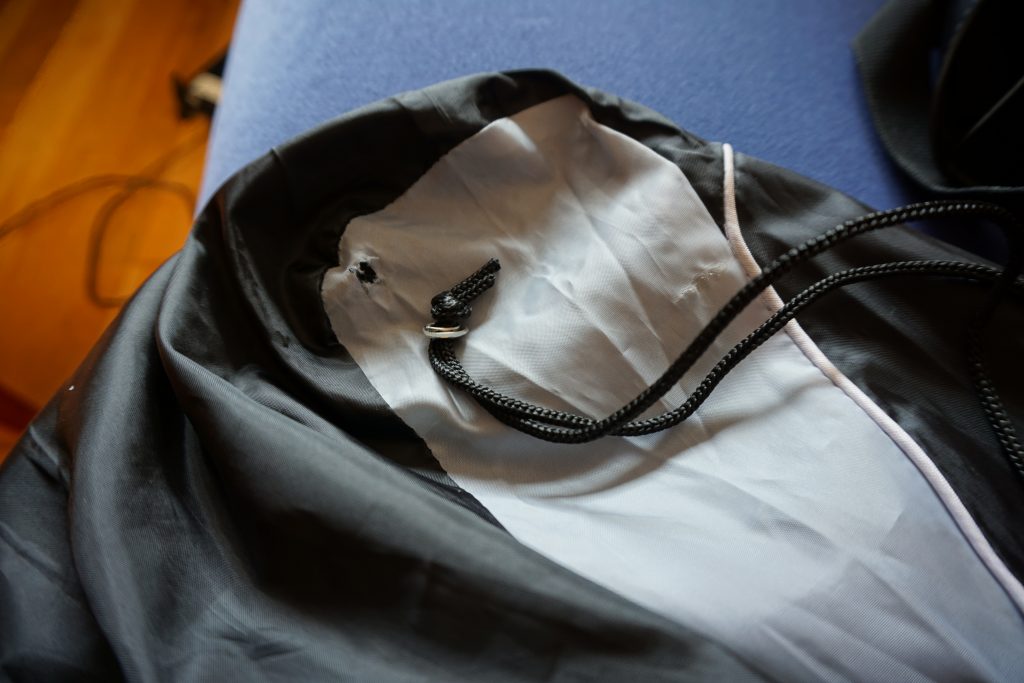 The metallic supports for the small ropes had a very small contact surface, so the cloth just broke apart from the metallic piece. Then I took the caliper, and started measuring the current piece in order to have a starting point to improve it.
The solution
I just had to do a top for the small ropes that as enough wide to avoid breaking the cloth again.
I keep using MOI for modeling, especially when you look at something more organic. In fact it's a spin-off form Rhino…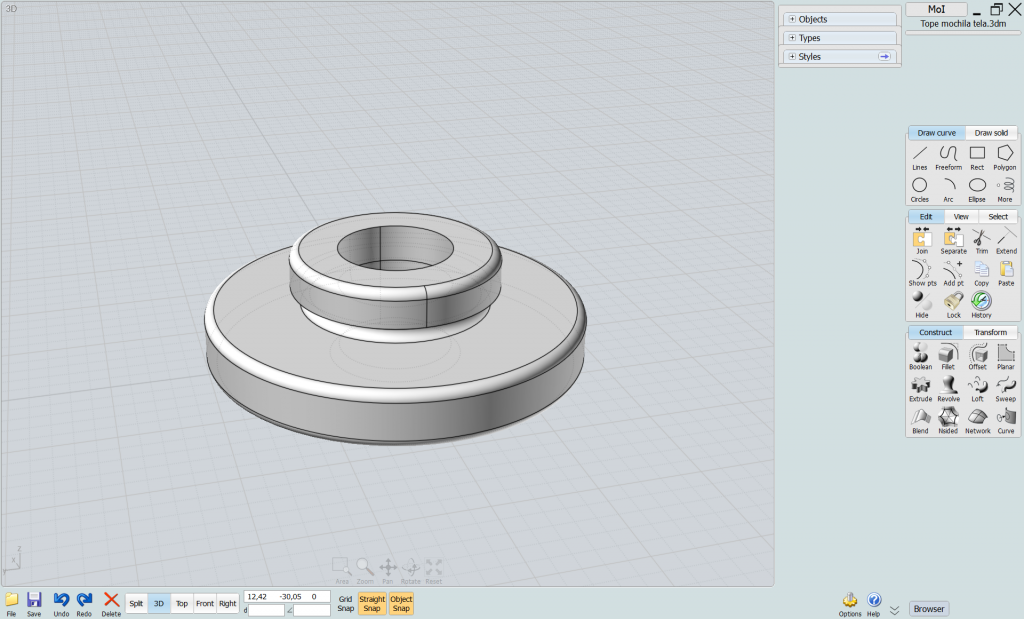 I uploaded the model to Thingiverse here.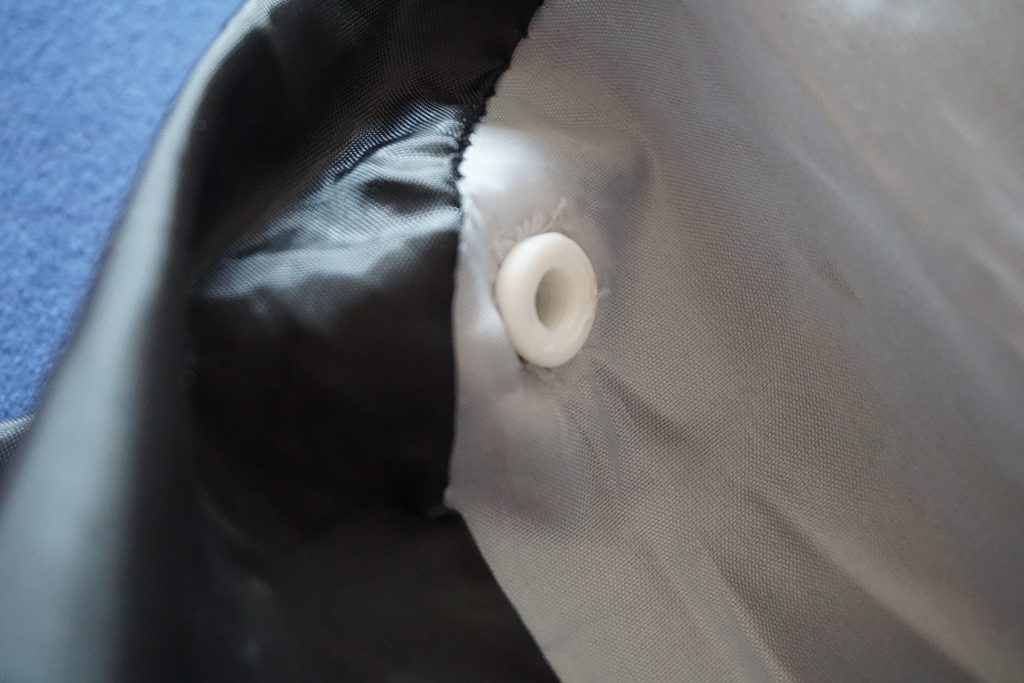 This is what I really like from 3D printing, the capacity to solve things. You will see plenty of jars and figurines 3D printed in the fairs. But what really adds value is the ability to design, model and create useful objects, and not talking about prototypes. In my case what gives me more satisfaction i exactly this, to repair or to improve something in a matter of minutes of design work. And some more to 3D print it.