Yesterday we published in our web ClarityFab that the new dental 3dprinter DP-14 is finally launched to the public, to be presented in the Expodental fair in Madrid.
Today, when I started to write in my personal blog, I just was amazed of the amount of time I dedicated to the project because I did not write here for almost TWO months 🙁
And in fact this is still to write about the project, sharing how glad we are with this big new. We've been working hard for three months the four of us in the project, some more months each one on his own either designing, making contacts or exploring the market.
And we're happy about the outcome in so short time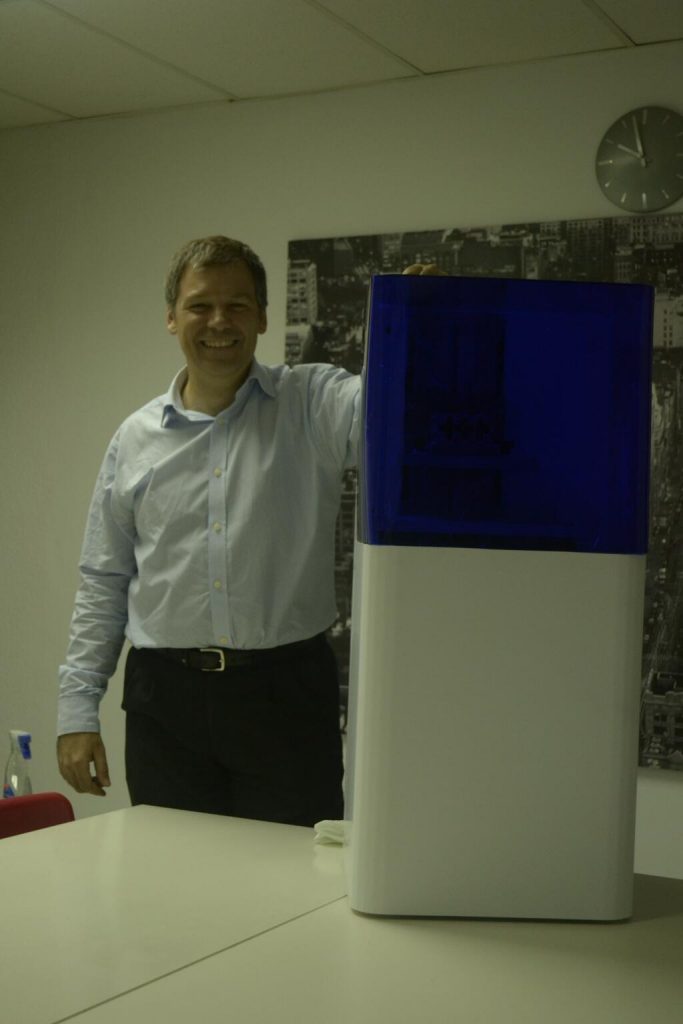 This is a LoFi picture taken yesterday before packing the 3dprinter to send it to Madrid.
Pose is not natural, smile yes 😀
I don't want to make an extensive post, the specs are available in ClarityFab blog [Update March 2017: the site does not exist anymore].
And I will let you know how the fair goes!