This week I've been testing to find the limit of my 3D printer. The aim was to print a model with a really thin wall, to see where my printer can go.
If you follow one of these groups you have already seen it in Google+. My main activity is in:
G+ community 3D Print Barcelona. Currently 26 members and growing.
G+ community 3D Printing. This is a global one with more than 34,000 members!
I posted my tweaking there.
The model is this one, from Thingiverse: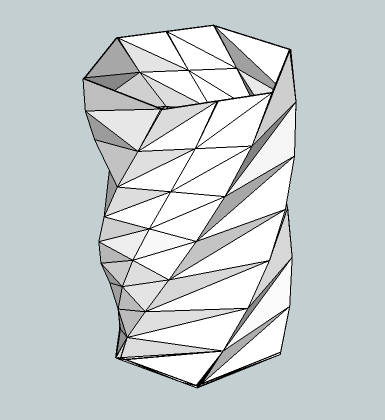 First i had issues with the dimensions between the plugin I use to import in Sketchup and the Netfab importer. Sketchup was giving me dimensions 10 times bigger, I guess the problem is that the plugin is considering cms instead of mms but I did not spend time finding out and checking. I re-escalated to the size I wanted, and that's all.
First test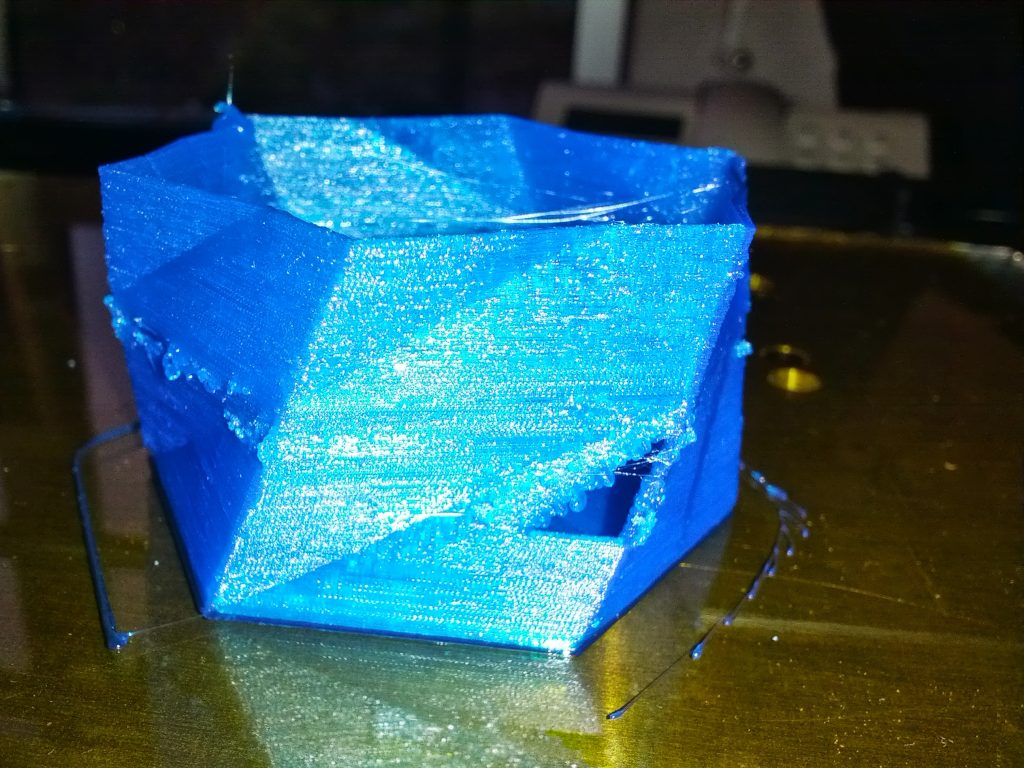 The setup I used for PLA. I have a BCN3D printer (an evolution from Mendel Max).
Layer height: 0.1mm
Infill density: 1
Infill pattern: rectilinear
Speed perimeter: 40mm/s
Speed Infill: 50mm/s
Speed Travel 150mm/s
Brim width: 0
Extruder 193º
Bed: 55º
The wall is thinner than 1mm and this creates problems. Some holes and the plastic didn't have time to cool down causing the extruder to drag the plastic on the next layer round. Disaster…
Second test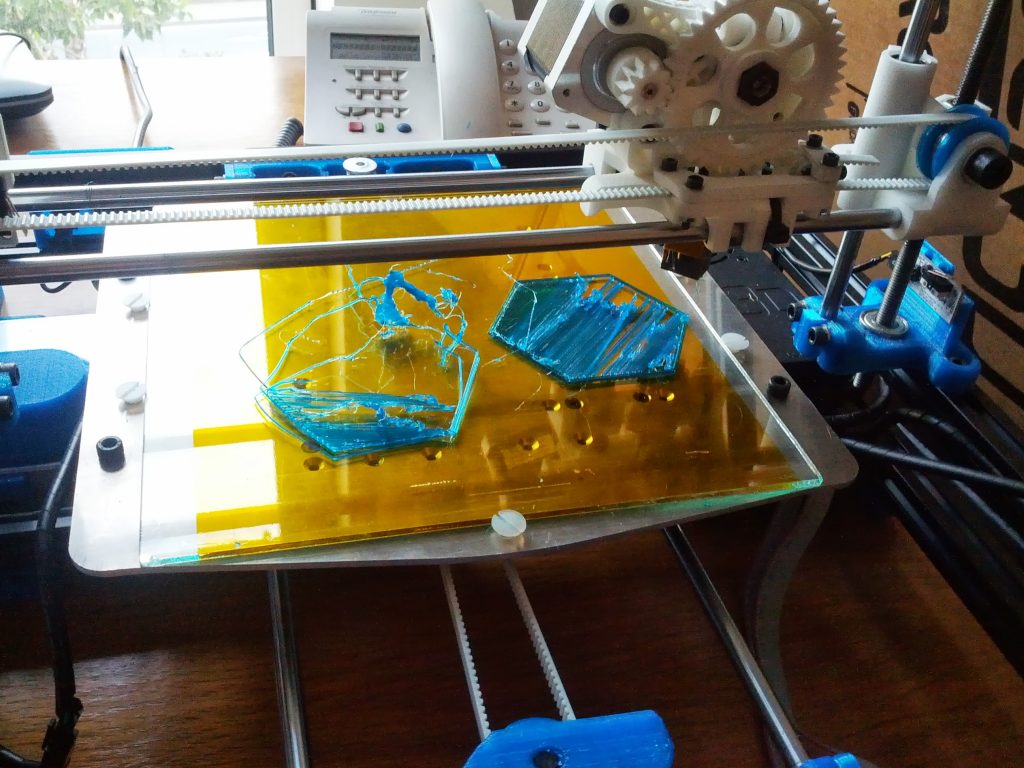 Even worse! I took the piece, re-escalated and ended up with a very thin base, and a wall as thin as 0.4mm.
Following G+ advice, I print two pieces at the same time to let the layer cool down before the extruder comes again for next layer.
The extruder just dragged all the plastic. I continued with a layer height of 0.1mm.
I need a thicker base, and less speed and temperature. Layer height is also something to consider, if the extruder deposits low quantity of material it is easier to be dragged at next layer print.
Third test
Well, quite good results.
I added a thicker base to the vase of 2mm to get a bigger one, and the wall is still 0.4mm thick after re-escalating. I got a few holes, I believe that this was due to the size of walls (usual recommendation is 2mm wall thickness), but quite good results for PLA.
I need a cooling fan. It will come soon, for sure!
The setup used is:
 Layer height: 0.15mm

Infill density: 0.4

Infill pattern: rectilinear

Speed perimeter: 25mm/s

Speed Infill: 25mm/s

Speed Travel 150mm/s

Brim width: 0

Extruder 175º

Bed: 50º
And now to play with ABS, I already got my order!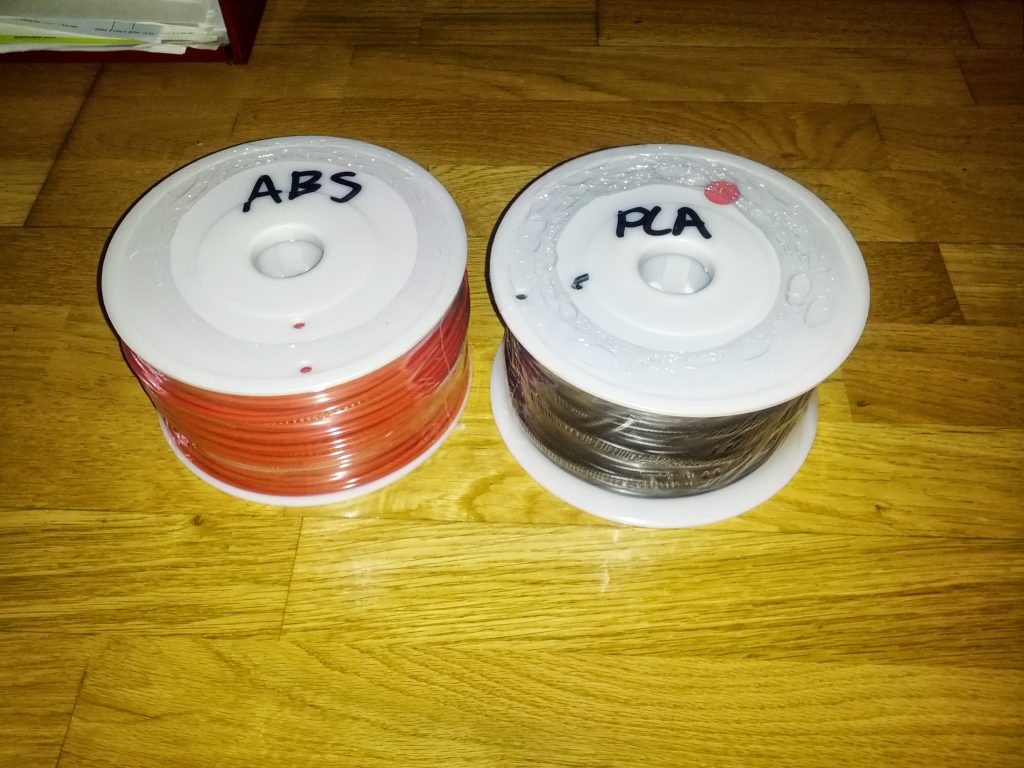 Conclusion
he conclusion for all this is that printing it is still not for the end consumer that expects to push a button and that's all. There are still too many factors. Home commercial printers try to minimize them but the variability seems still high to me. To get good results you need to get experience by printing, like for anything actually.
By the way, if you need to print something, contact me. I can do that for a good price 😉
I currently have red ABS, and blue and black PLA.
There are a couple of networks starting that intend to facilitate this, so that users without a printer can get home prints done by others printers, without the need to go to a professional service like Shapeways or others. Let's see how this evolves.