Well, another activity from this week. Try 123d catch to check if the model generation from pictures is really handy.
For my trial, I used a Mafalda plastic figurine, just dedicated to my friend Agnès, a really good fan of Mafalda.
I had the figurine from my teenager times, times when there was a trend to make keychains out of figurines 😉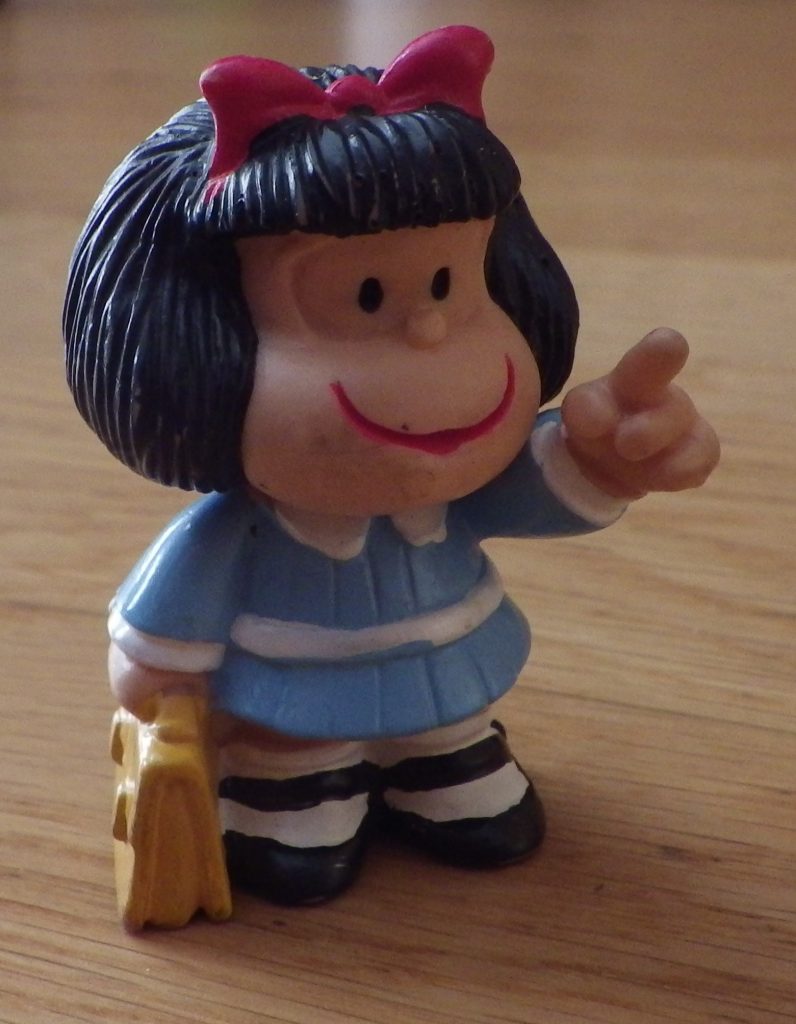 The app lets you upload the pictures to the website or use it locally. I used the online version.
And I had to do a couple of trials for the capture.
One of the most critical points is to ensure the model gets the same amount of light from all angles. My first capture failed because of that, I took it at night so I had shadows and it did not work out well.
It just created half of the model.
With the second attempt I did it thoroughly, this time with day light.
You must take many pictures, around 40, trying to have a good overlap between pictures. I did an horizontal 360, another one from above with higher angle, and another 360 to capture the bottom part.
There is an option for higher quality generation, but the model never ended the generation process. So working in Low-Res.
The model captured in 123d Catch:
You can apply adjustments afterwards, cut parts with planes, close holes and modify the mesh.
And from that moment you can store it in different formats, in my case in STL.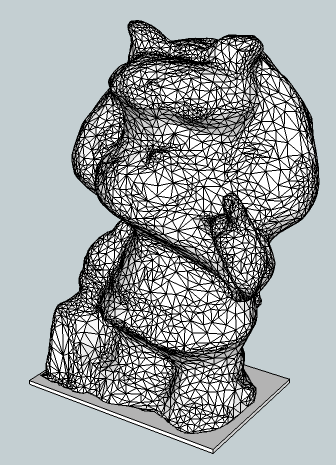 Once in Sketchup I modify some parts, especially the feet base which was not good. And this seems normal to me, since the capture included the floor in the model.
Frankly speaking, the resolution is not good enough. but you can perfectly make up who it is.
I launched an ABS printing. My first usage of ABS…with a 3cm scale and low resolution.
Poor detail. And next to it the 6cm printing that I did later.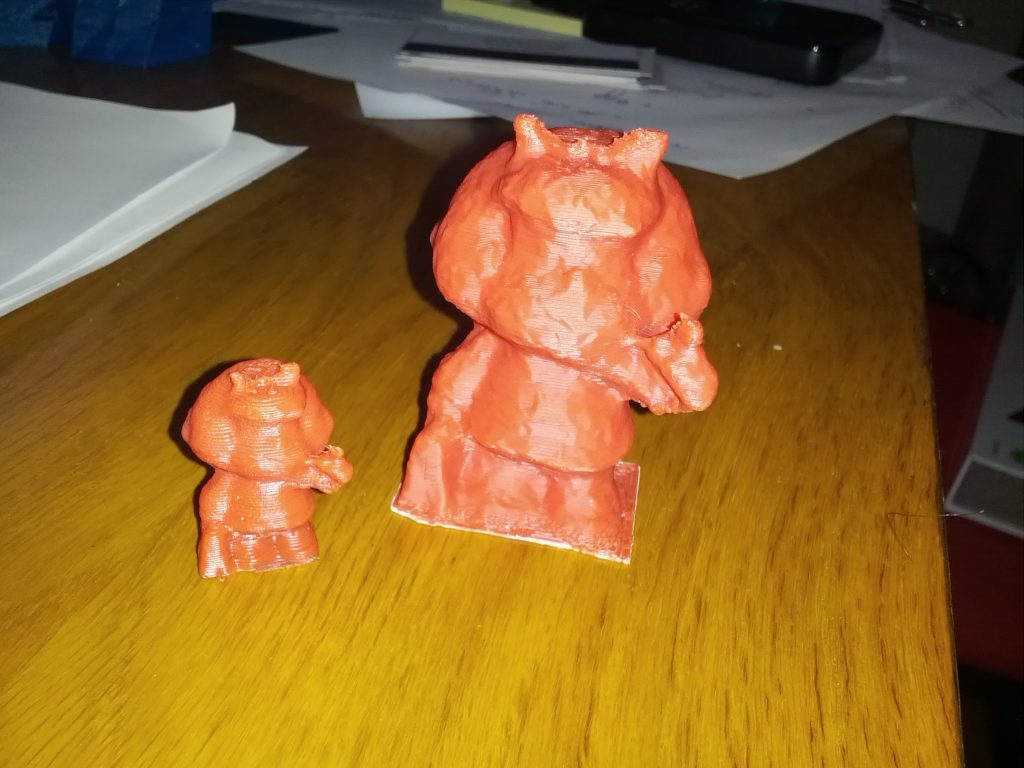 Conclusion
Although the shape is kept, it is not the best way to import objects. I could probably improve the capture, since I used a Pentax Optio WG-II (ideal for crazy activities in mountains but not to take professional pictures).
The model in color looks quite sufficient, because the color texture hides the capture flaws of the object mesh. But it does not seem appropriate for 3D printing.
We should try with objects more squared. Not sure if it will help or make it worse, since we look for perfect flat surfaces and the scan would probably create a complex mesh or irregular triangles very difficult to handle. I leave it to others…
And for the ABS figurine, yes, I will give it to Agnès as a gift 😉