Last Saturday afternoon I was hacking again with my printer, exploring the concept of transforming a 2d image in to 3d relief.
First I spent the morning at Workos, an Openspace session in Vilanova where we of course spoke about 3d printers, and some other interesting topics such as Arduino, open hardware, design thinking, big data, etc…I wanted to be everywhere!
And I was there with my 3d printer next to my friends of BuildRepRap. [Update March 2017: it does not exist anymore].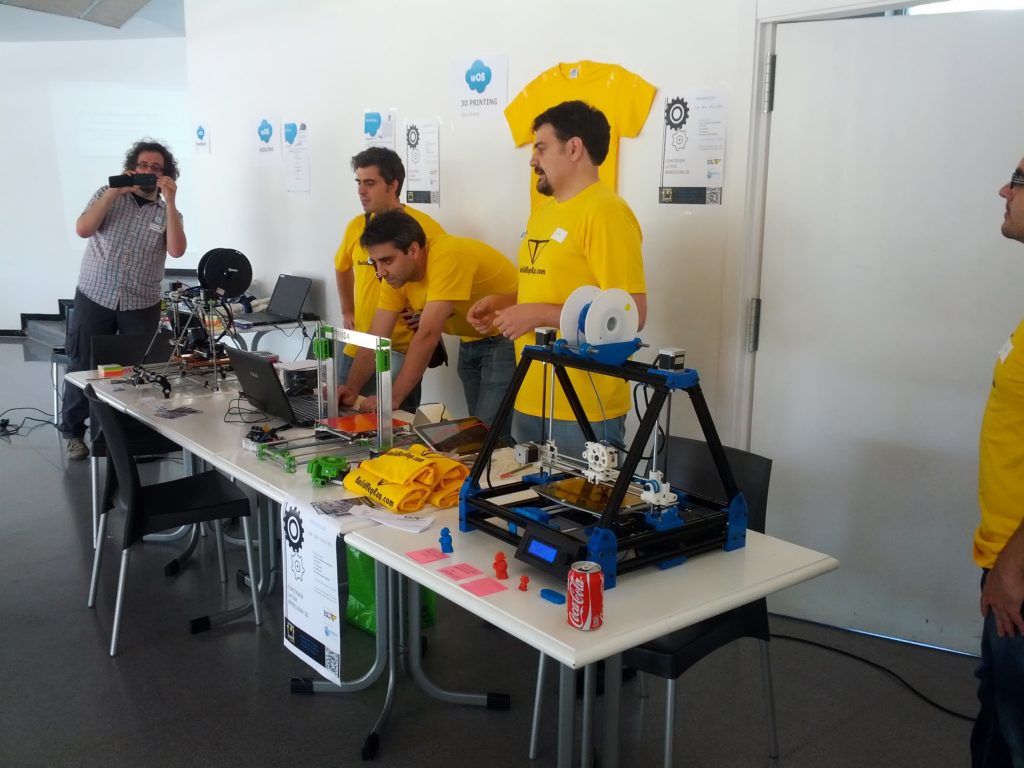 My printer, to the right hand side.
In the afternoon I started playing with the idea of obtaining a relief from a 2d image.
I did the test with an Arduino PCB that Christian shared with me.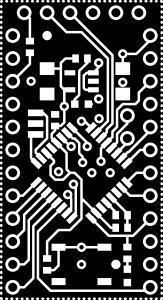 The initial PNG
Afterwards I found out that the object was too small for the printer resolution, but it was good to learn the process and try 😉
In the meantime I learnt several things. For instance to play with Gimp – I use but seldom- to clean up the image, reverse colors, etc.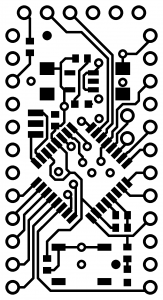 The circuit, after Gimp clean up
I then used inkscape to transform the image into SVG vectorial format, readable by Blender.
After importing into Blender I then did an extrusion of the image. Et volià!, we already have a 3d model.
As i only had the PCb circuits in the model I imported it in Sketchup to add a platform below.
I used Sketchup because I do not know how to use Blender. I hope that with the Introduction to Blender event on Monday in our group, plus the workshop next week I will have enough knowledge to use the tool 🙂
And after all the process I got this: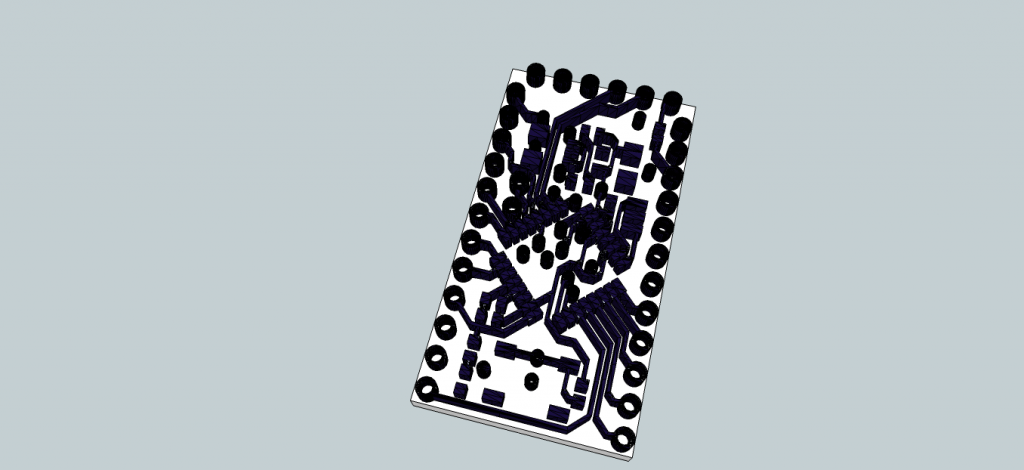 The printing, as you can see is poor. I am convinced we can improve it but not sure if we can improve it to the point of actually matching the PCB details resolution needs.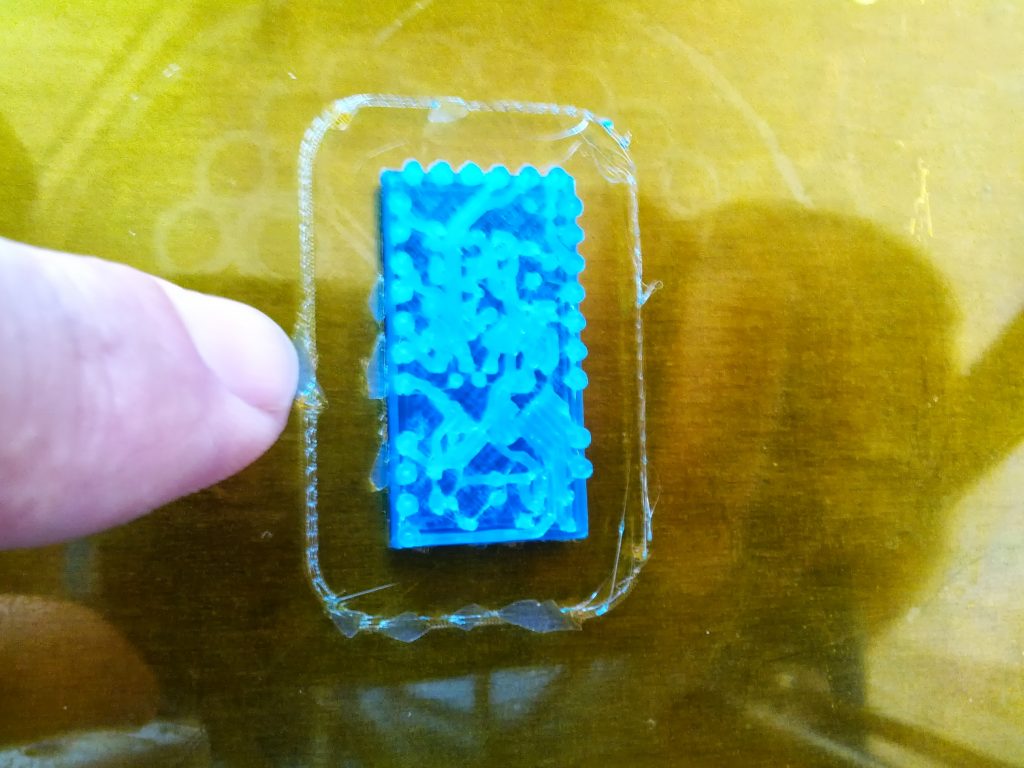 One tip, I followed this video to complete the whole process described.
And if you want me to generate or 3dprint a relief from an image, a logo, a shield, badge or any other thing that is usually in 2d…you know where to find me.
By the way, on Saturday I tried OpenSCAD and I loved it, ideal for software developers as it runs scripts instead of free hand design. But this is for another post 😉