Recently I attended a lasercut workshop in Betahaus Barcelona.
Gerard was in charge, and he put a lot of effort to make everybody happy about the outcome, giving even the chance to cut something nice for each one. We could bring our own project.
They have a big Chinese lasercutter, I don't remember the exact size but the largest side was sort of 130 cm.
We saw the process step by step to prepare the file for cutting or engraving, requirements from this particular lasercutter and the software to manage it.
In addition, we saw the particular aspects that are usually learnt by trial and error. Which speed and power is needed for each material and the impact you can get by the combination of those into a same material.
There was a really interesting tool for engraving on wood, a wood piece that had engraved on top a matrix with all the combinations of speed and power, so you could have an idea of the outcome for this lasercutter and easily pick what you need depending on the effect chosen.
The workshop was planned for the morning plus lunch, but we continued in the afternoon to do a couple of things, an engraving in acrylic for another participant, and in my case an engraving of LynxCross gym logo. With color!!!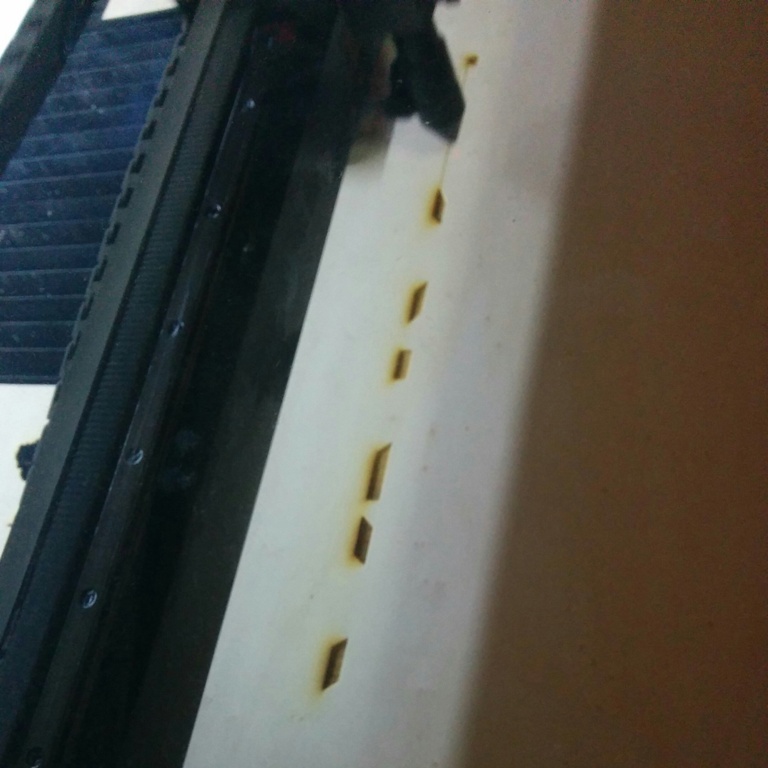 Lasercutter engraving the LynxCross logo
Thanks to the matrix piece we decided how much engraving we wanted, so how much deep we were going to burn the wood. Then with this we could cut a similar pattern with some colored thin wood to get the perfect effect.
I have pictures of the piece engraved and the colored woods glued on top, but I cannot state its finalized yet because I need to protect it with some varnish.
You can see here a pic of the logo in our gym. Love it!!!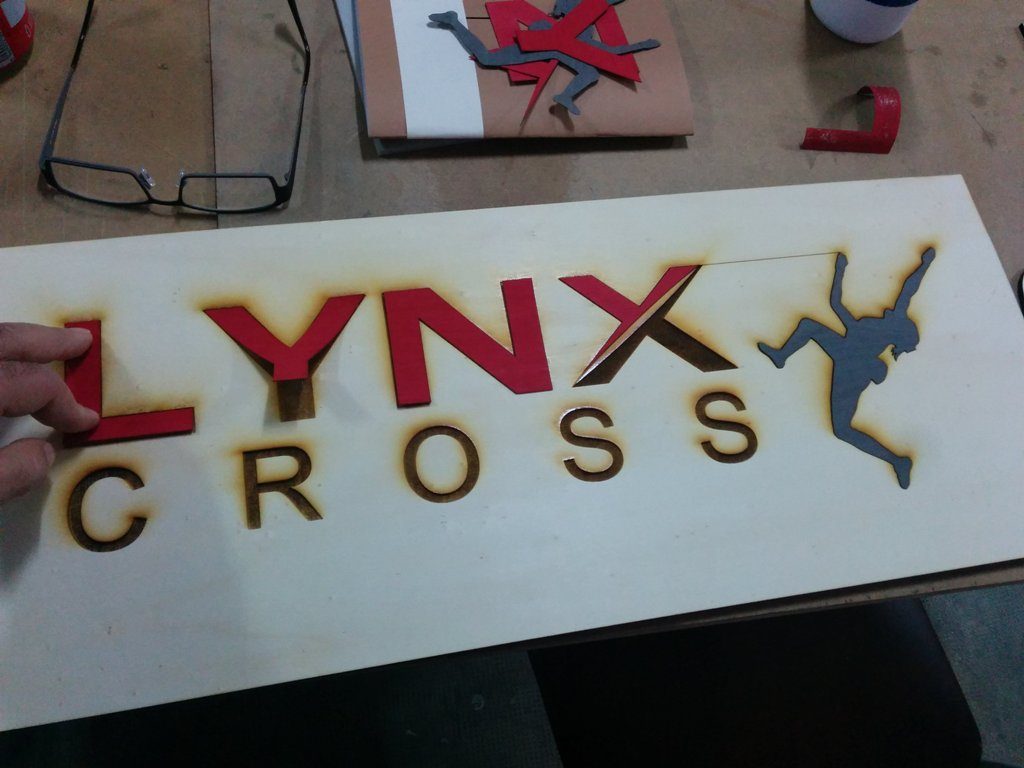 The logo, before gluing and polishing. The brown marks around the letters are due to the resins when wood burns, they disappear with polishing.
What do you learn in this workshop?
In addition to learning how to use this specific machine and you get access to it at a lower rate, you see all the process starting at the design and you need to adapt it to define the areas for cutting or engraving.
And an overwhelming world opens up with plenty of things you can make: from simple logo engravings on wood, to objects in three dimensions with 123d Make by mounting object sections. And if we start with other materials, yay!!
Thanks Gerard for all the effort and help!