It looks like planned obsolescence is quite applied to smartphones, since they don't last more than a couple of years without issues. It may be because the battery slowly dies or because or failures that are piling up.
Nexus 5 camera
In my case the rear camera started to fail. Looking at the screen before shooting you were seeing the image vibrate, and the pictures were all blurry. It was not happening with the front camera, and the same issue was happening with other camera apps, so I assumed it was a hardware issue.
As usual Internet is the knowledge source, and pretty soon I identified a video explaining the replacement process.
Same as I did with the sticky button issue, you have to take out the cover and unscrew more covers until you reach the camera. This time there is no need to take the battery off 🙂
So don't follow all the step in this video. In the Sticky button post you have the video with with the part explaining how to get access to the camera without disassembling the battery.
I bought the camera at Repuestos Fuentes and it had a price lower than 20 Eur. At least it's a cheap way of extending my smartphone life…
A couple of pictures: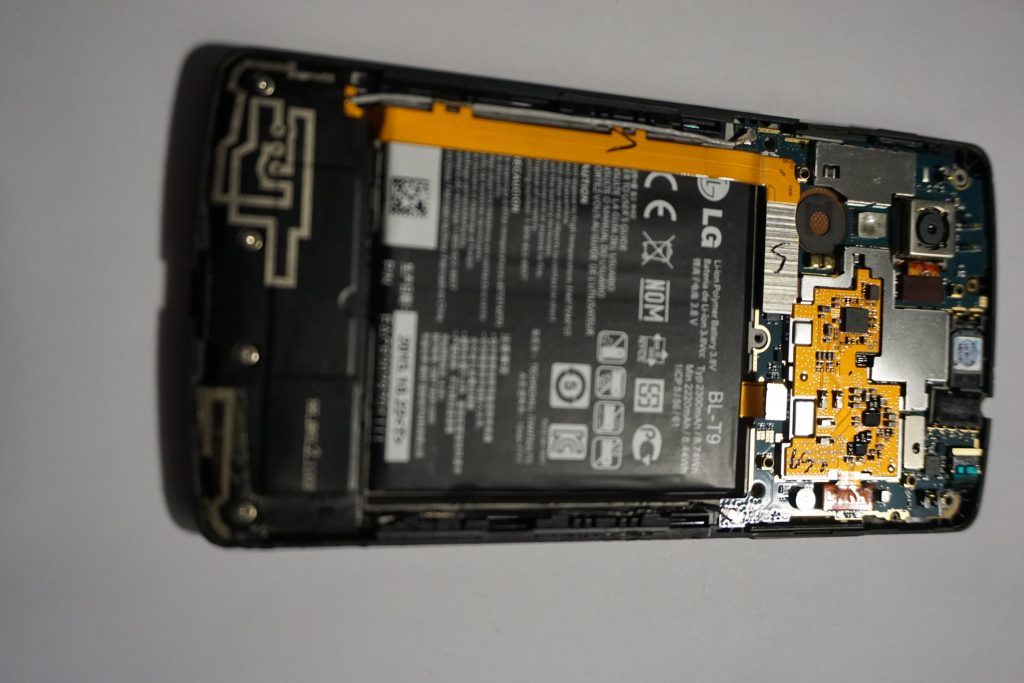 You can see here the location of the camera once the covers are out, with no need to unplug battery or connectors.
The camera gets out easily, disconnect and lift it smoothly. You only have to replace it.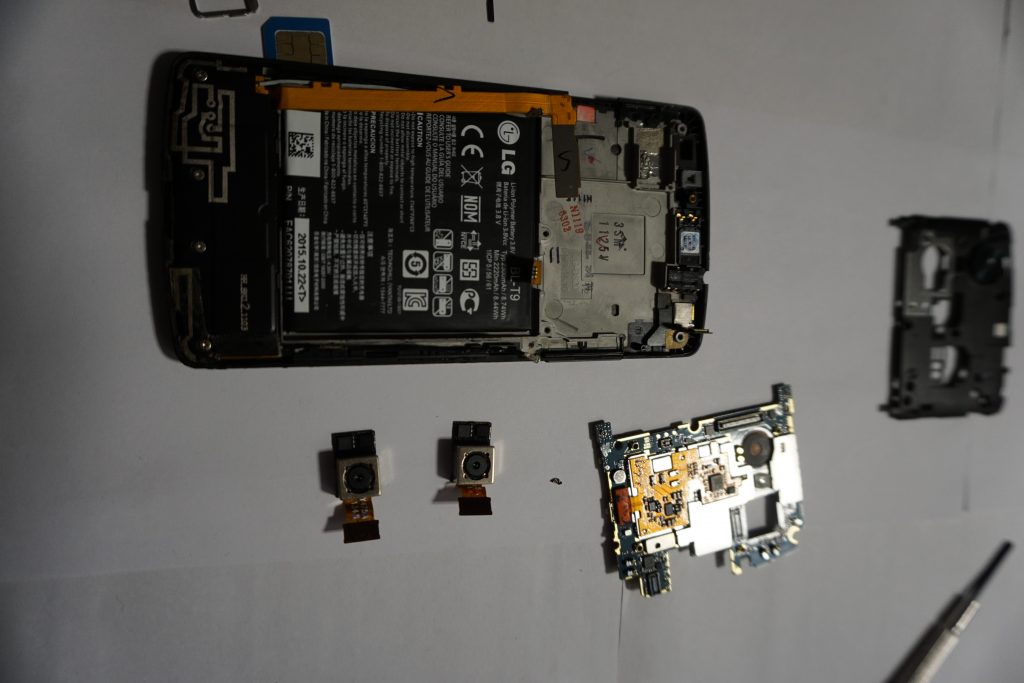 Same picture with the camera out
Then you just mount everything back and that's all.
Nexus 5 microphone
The bad thing, after so much opening and closing of the phone, is that some connector suffered in the process and one day the microphone stopped working, well intermittently.
Looking up again in Google it seems it is not an isolated problem.
It's simply because the connector stops connecting properly. All solutions applied were about adding more pressure to keep the connection well joined.
And I decided for the option that seemed more clean and simple. To add a piece of duct tape on top of the connector to put more volume and ensure proper contact under pressure.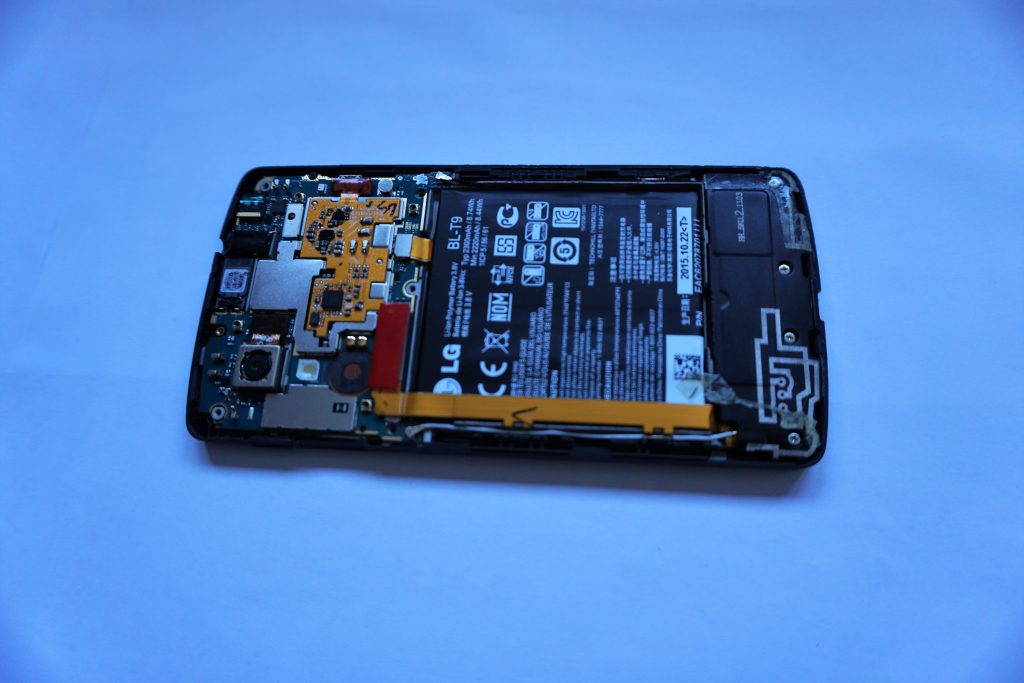 You can see the piece of red duct tape, with the protection on the upper side kept. Anything that keeps there and adds volume works well.