During May and June I will run a 12h workshop, split in 6 sessions, at Punt Multimèdia in Barcelona.
Fusion360 is a very powerful and complete CAD/CAM tool, coming from a fusion of several legacy tools from Autodesk. If you don't intend to use it in a business with more than 100k$/year income, the license is free. Unfortunately the interface is not available yet in Spanish, and the software works only in Windows and Mac but not Linux.
I started to use it more than a year ago when I bought a CNC router, because the very same software can manage the design piece and the CNC router programming piece. And I love it!! it became my only design software nowadays.
I take now the opportunity to share the course curriculum that I prepared and, well, if you have any suggestions they're welcome in the comments.
Session 1 – May 15th
Introduction to interface and navigation
License types, modules brief overview
Model module

First Sketches in 2D using dimensions and constraints
Extrusion of some 2D sketches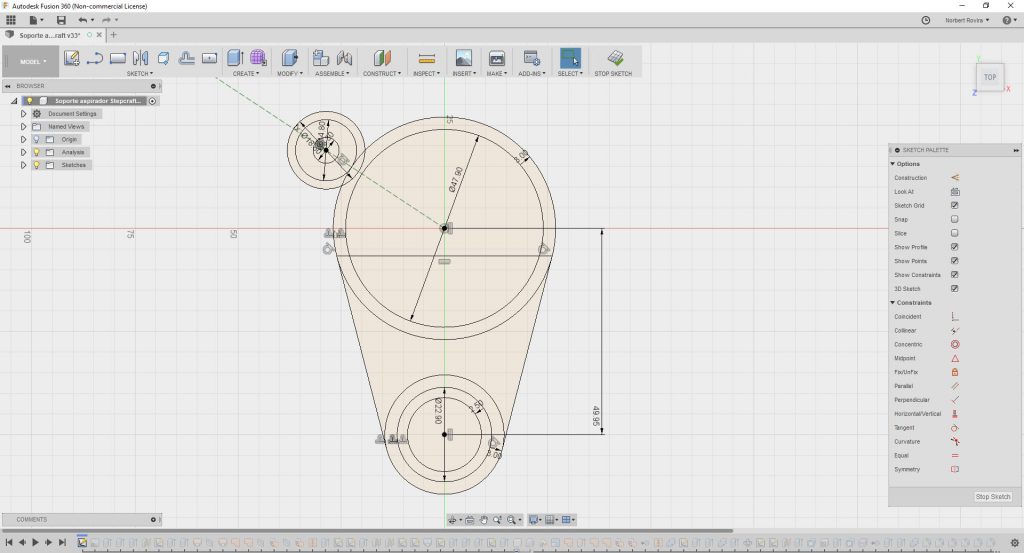 Session 2 – May 22nd
Model module in full

using construction planes
creation of basic solids
operations to create volumes: extrusion, revolution, sweep, loft, etc.
Boolean operations: join, cut, intersect
split bodies and faces
final modifications: fillet and chamfer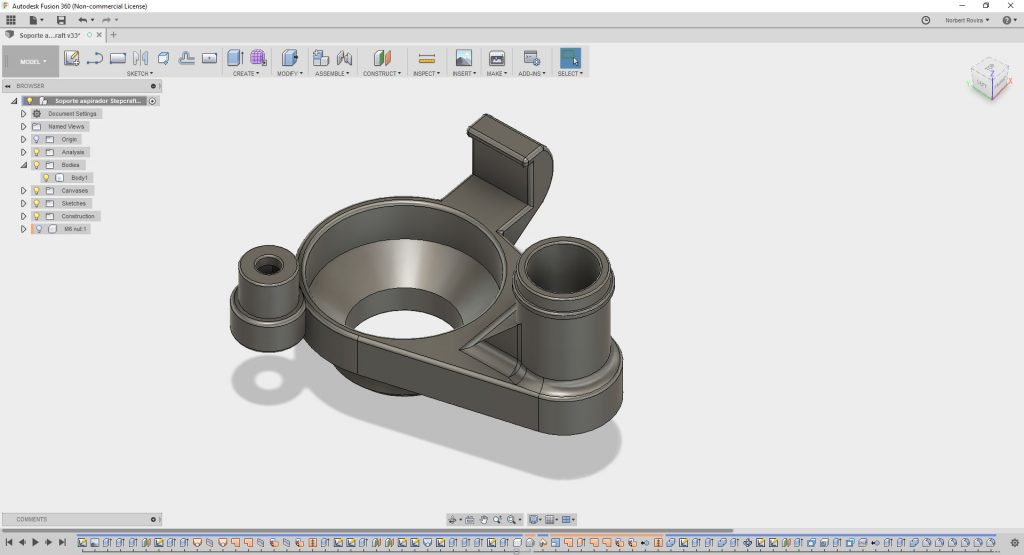 Session 3 – May 29th
Patch module – creating faces, not bodies

operations to create faces: extrude, revolve, sweep, loft, patch, offset
modifications on faces: extend, trim, stitch, create a body from faces (stitch and thicken)

Insert and modify vector graphics (SVG / DXF) and objects (STL)
Designing for 3D printing. The watertight concept and tolerances. Be careful with Patch!!

Session 4 – Jun 5th
Body vs Component
Assemblies, joining components
Sculpt module, distorting forms and creating more organic bodies

Session 5 – June 12th
Other modules:
Sheet metal, for metal lovers 🙂
Render, applying materials to bodies and faces, lights and more
Animation, show how things move based on created assemblies
Simulation, analyze the structure of an object, apply forces and find out where it will suffer
CAM, program a CNC router from the very same software
Drawing, to make 2D drawings showing design specifications

Session 6 – June 19th
This is a session fully dedicated to practice.
We will design a complex object using all the knowledge acquired in this workshop.
We will define the model to be created based on the attendees interest. We often make a simplified version of a TIE Fighter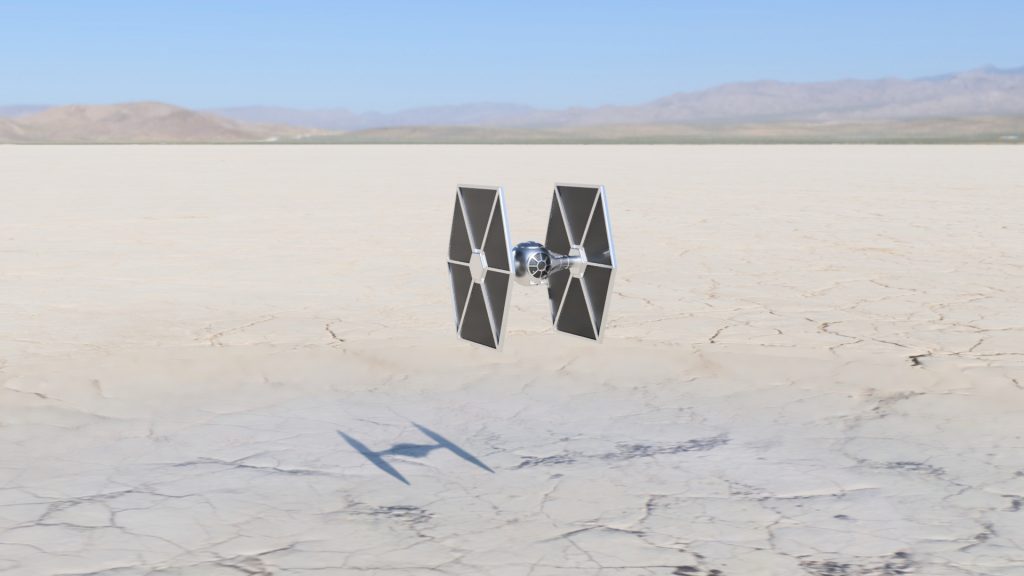 If this appeals you, you know already, join the course Fusion 360 at Punt Multimèdia. They have symbolic prices for the content it will have, probably subsidized 😉
PS: the model used in the example pictures is from a design I made of a vacuum adapter for the Stepcraft CNC router that I use. Later on it was printed with magnets inserted.