This weekend I finally watched the movie "Print the Legend", it has been available in fact through Netflix since 2014.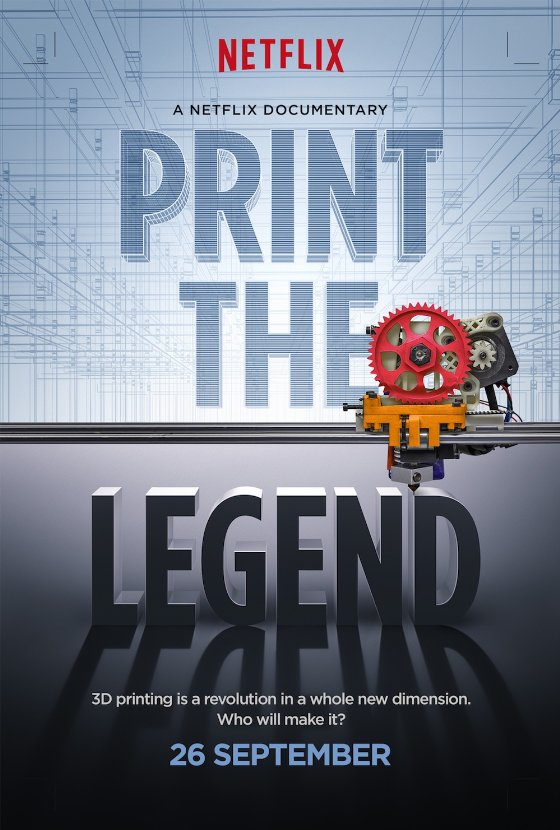 I was disappointed, because I thought there will be coverage of the open source movement in 3D printing, its origins with Adrian Bowyer and the RepRap project.
Nothing like this.
Focus is on the consumer and prosumer market: the creation and evolution of Makerbot and Formlabs. The star Bre Pettis and his fast evolution from maker to a corporate CEO, abandoning many of his initial values.
Climax moment when they decide to close the design and abandon Open Source Hardware. Zach Hoeken leaves the company with a clear declaration of disagreement with the new direction, he states it clearly in this post. I remember the comments for that period, but it is better to see the person explaining it in video.
I was shocked by the amount of people that were dismissed by the company, due to "not matching" the management point of view. With this accelerated growth all types of friction appear and you can see how they have to professionalize, up to the point of the big hit with the sale to Stratasys.
It is funny to know all the time across the documentary that Bre is going to stop being the CEO of the company…while he appears putting his life on it, loosing friends, loosing even his own identity for the company. As they say in The Godfather: "It's not personal, it's strictly business" 😛
Regarding FormLabs the most interesting piece is the Kickstarter campaign that they ran -they closed 2.9 million dollars- and what it meant for them in terms of commitment, big delays to deliver, etc.
There is also an episode of founder leaving the company due to conflicts related to the direction to follow.
It seems this is the normal pattern in these startups with fast growth. Frictions show up, frictions that in a small group would be sorted out differently.
What is really sad is that a documentary just limits itself to this part of the planet like there was nothing else happening at the same time. Ultimaker is an example of startup very linked to the RepRap project beginnings and still operates from the Netherlands with an Open Source philosophy.
To summarize, it is worth watching "Print the Legend", but have in mind this is a partial vision, only in USA, of the history.