After the biggest event this year for the group 3D Print Barcelona, the Barcelona Printer Party 2015, we decided to 3dprint all the robots and figurines the kids had made with during the TinkerPlay workshops.
I had to make a normal one and a winner one, this one printed in double size.
The normal gave me some hard times when trying to mount it, with some pieces even broken. I had to use glue to sort it out. Not because I had a lot of work with the printing, the whole thing took only two printing rounds. But the other one was a monster!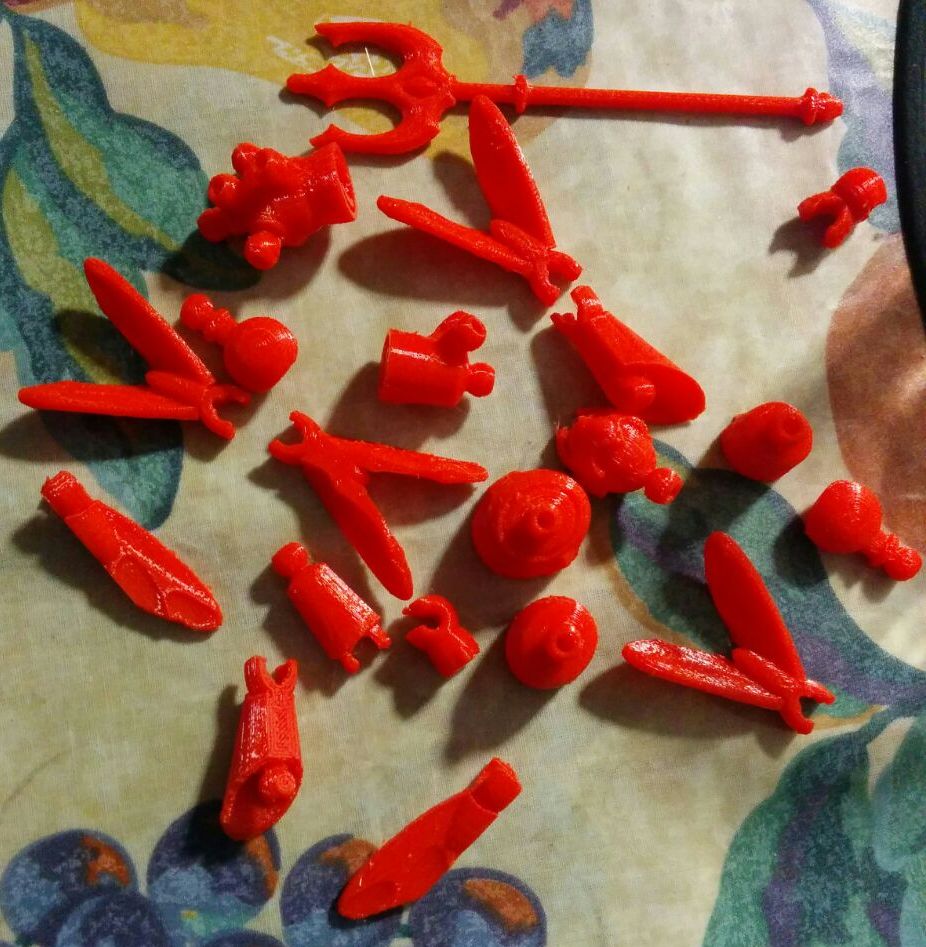 All the pieces of the normal size robot
For the winner figurine I did not take into account that you can modify the size of the objects in TinkerPlay, and that's what the kid Eloy did. So I doubled the size of an object that was already big enough.
It took me several 12h printing rounds to get to this: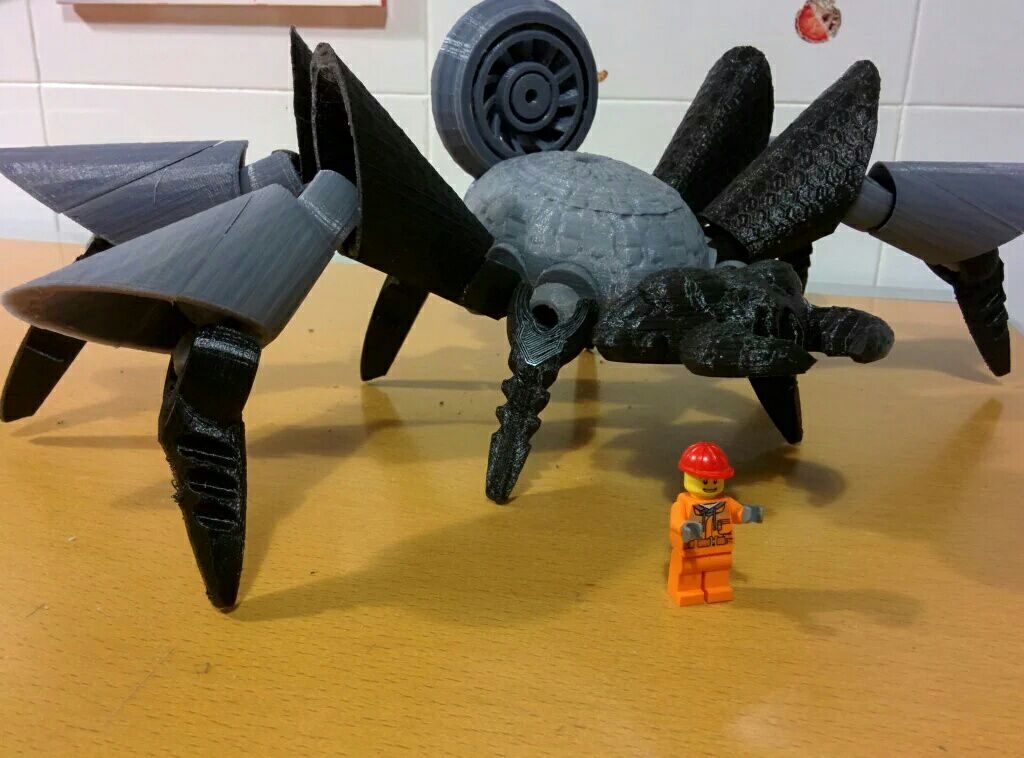 A sort of aracnid with a gigantic size
But I loved to see the pictures once mounted, especially those compared to a Lego figurine so you can really grab the size.
And it was really nice to see the kids amazed and starting to play when we delivered them.