On Wednesday March 21st we made a workshop about TinkerCAD modeling for teenagers in STUCOM, in the context of their Technology Days.
TinkerCAD is a CAD design web tool which is very intuitive and recommended to beginners, that's why it's THE TOOL for this type of courses.
Used to 3D Print Barcelona group talks and workshops with highly involved adults, dealing with 30 teenagers is another thing because of their level of dispersion. Luckily Natalia, who is hooked up with TinkerCAD, helped me as support dealing with punctual doubts while the group continued moving forward. Anyway I noticed my vice suffering because I was talking with a higher pitch than usual 😛
The majority of students had already seen a bit of Inkscape and 3DS Max in their studies, and this helped a lot because many concepts were already acquired.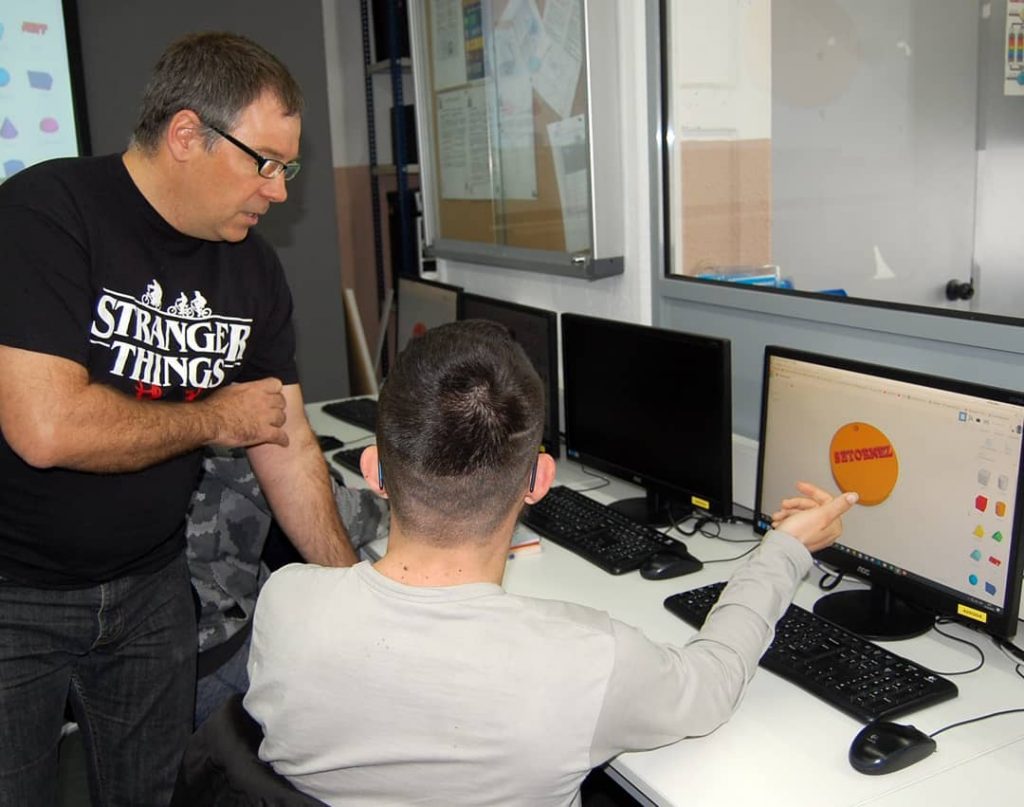 So we could dig into TinkerCAD tools, including SVGs import, MineCraft export, etc… in addition to a short introduction to 3D Printing and an overview of sectors where it is currently used with plenty of examples from gaming, skateboards, etc.
It is clear to me that the content has to be adapted to the audience to make it more interesting and attractive. So in addition to the usual explanation of standard TinkerCAD functions (navigation, object modifiers, group, align, work planes,…) we saw also the following with plenty of success:
view in Minecraft format to export
view in Lego format
download your own cellphone cover from Thingiverse, import the STL and tune it as you wish. The more advanced brought their own SVG logo and applied it to the cover.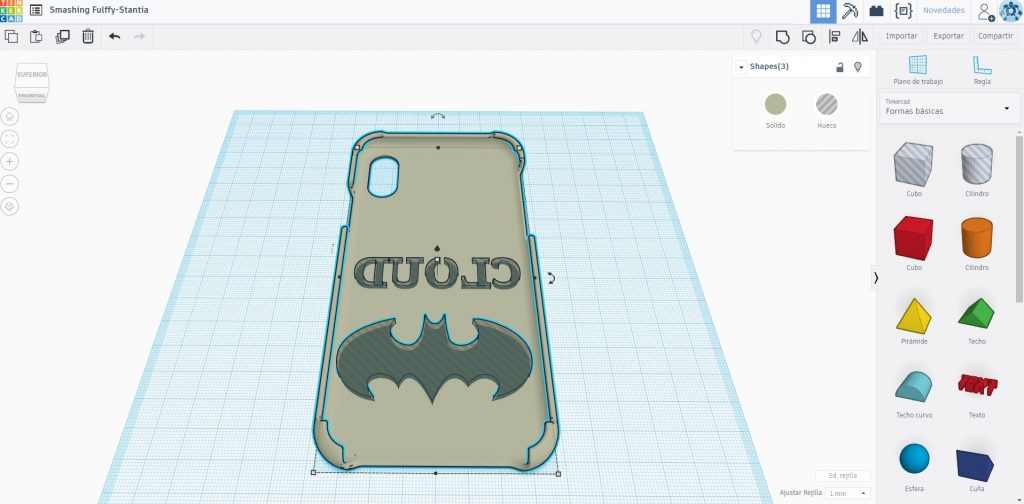 During the basic functions we made a simple keychain with your nickname, and then printed it with the brand new 3D printer available in the school to shown the results.
There will be a long queue to use from now on 😀