I created a YouTube channel focused on Maker topics, particularly modeling with Fusion 360. I wasn't very original and I called it NorMaker.
Actually, I first called it Maker360 but quite soon I realized that this name was a big mistake, just the price to pay for not doing a bit of due diligence regarding the name. There are plenty of videos or channels that contain "maker" & "360". Well, so no body was going to find me!
I started this summer, with not much pressure and there is still not much content since I create videos when I can (and I am still focused on writing the book about Fusion 360 in Spanish that I have to deliver to editor before summer).
Fusion 360 tutorial in Spanish
I think the most relevant piece of the channel is that I started a playlist that is a Fusion 360 tutorial in Spanish, from scratch. Currently there are only 5 lessons, but really dense ones. It's just the opposite of what is recommended in this medium, but it's how I make them spontaneously and naturally.
As a difference to other channels, everything that I recorded are explanations while I am modeling, with no editions and everything in a long shot. It makes it more difficult than showing steps and narrating them, because I need to be thinking what I am doing and what I am saying at the same time.
I personally think that you can learn more this way since I also explain why I do something and not something else, and tips that I think about on the go. In addition to mistakes that happen and I correct directly…
I make videos of 20 to 30 minutes. Probably not the best format to get followers in YouTube, but like this I keep being myself. I like to teach 😜
Future videos
I am currently finishing the preparation of the next course starting mid March Advanced Fusion 360 at Punt Multimèdia in Barcelona. The main objective is to model three objects (Captain Amercia's shield, Ironman's helmet and Thor's hammer). This is for people that has already attended the Introduction to Fusion 360 course that I teach or that has used the tool on his own.
If you don't know anything about Fusion 360, this is not for you.
But you can attend training courses that I also give in Barcelona.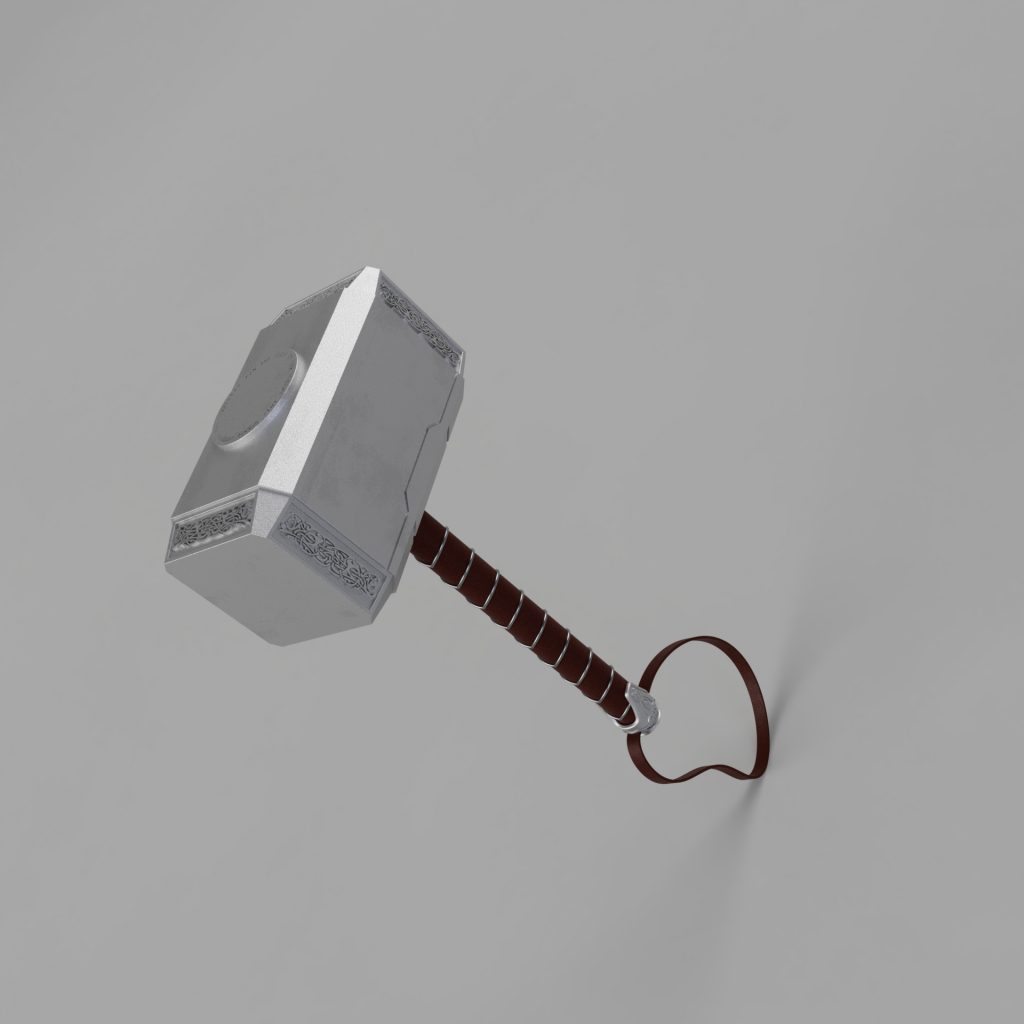 Render of Thor's hammer, Mjolnir, already finished.
If you subscribe to the channel, in addition to the Spanish course I will also make video making cosplay objects with Fusion 360. For example Thor's hammer video is already in process. You will learn a lot! 😁😁