Last Saturday I joined the Mini Maker Faire Barcelona.

I am a bit late on publishing because I went on business trip this week.
But I enjoyed the event, and it is worth posting even late.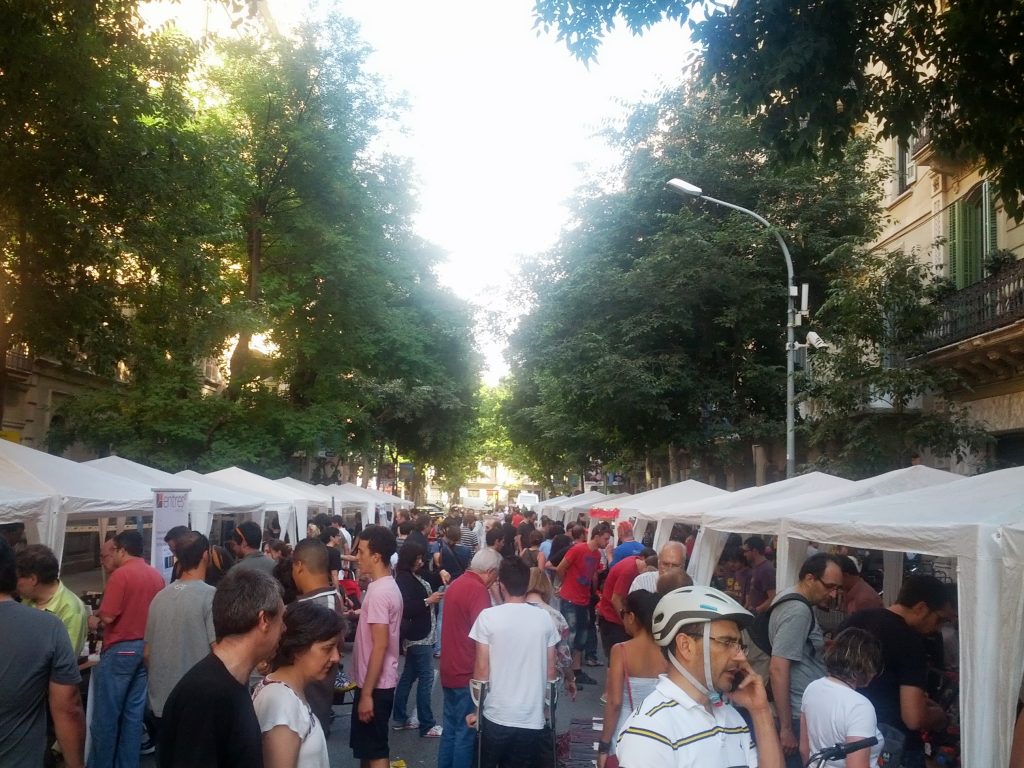 They had a block of Bailen street taken, in addition to the MOB premise.
There was any kind of maker stuff, many based on technology platforms such as Arduino.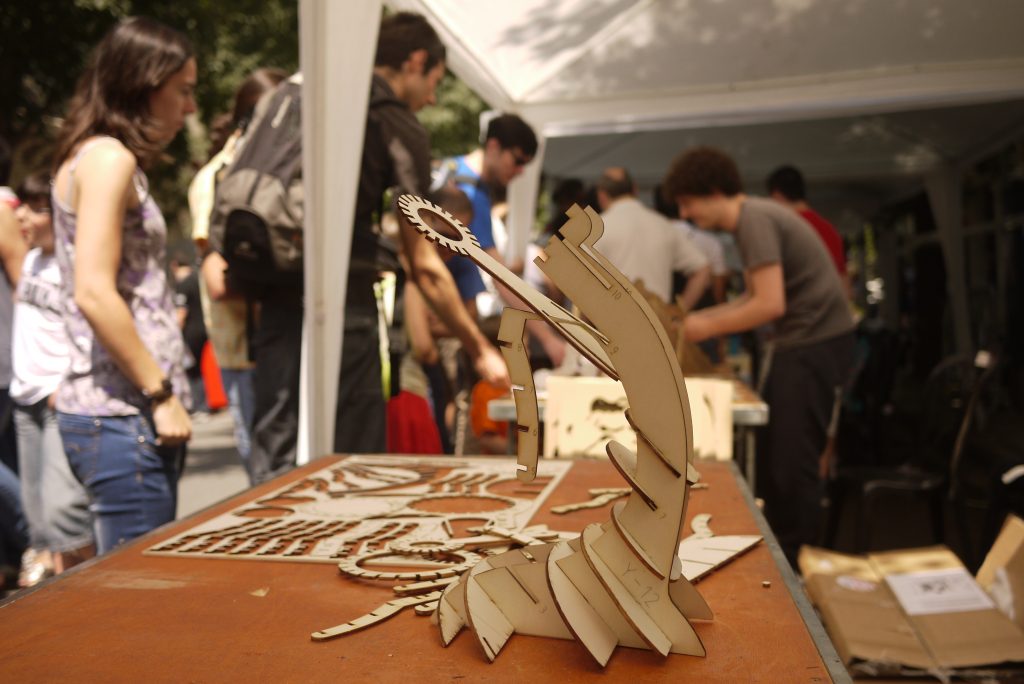 Another type of 3d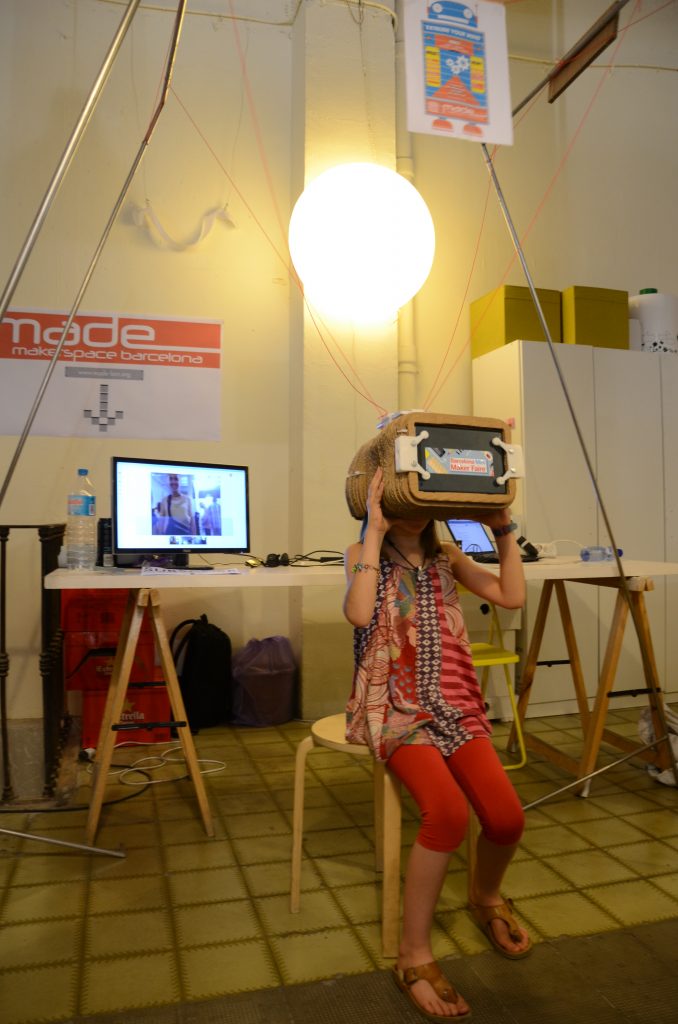 MADE invention. Very cool, and built in just a week. Power of makerspaces!
Inside the "helmet" there si an iPad showing the image from the camera in the basement. Camera is moved by a servo, actioned by a raspberry pi.
To detect the head turns they used an Android phone on top of the helmet to provide gyroscope readings.
Good job!!
And quite some 3d printers:
UP printer, distributed by entresD in Spain
Resin printer prototype from Joan and his associate. They will retail it soon
The omnipresent and solid BCN3D printers from RepRapBCN (disclaimer: I have one…)
My colleagues of BuilRepRap. They organize workshops to build your own Prusa i3
The food printer from Luis Rodríguez, with his particular printing of Petit Suisse, jellies and others.
Jordi Reynés, who manages the Ateneu de Fabricació, was also there and manage to close dates and other topics for our event next week.
It will be the biggest that we have ever done, Friday afternoon and the whole Saturday, bringing our own 3d printers.
If you have a printer RSVP here. If you don't have it but want to know more you're welcome here.
And now some pics of the event.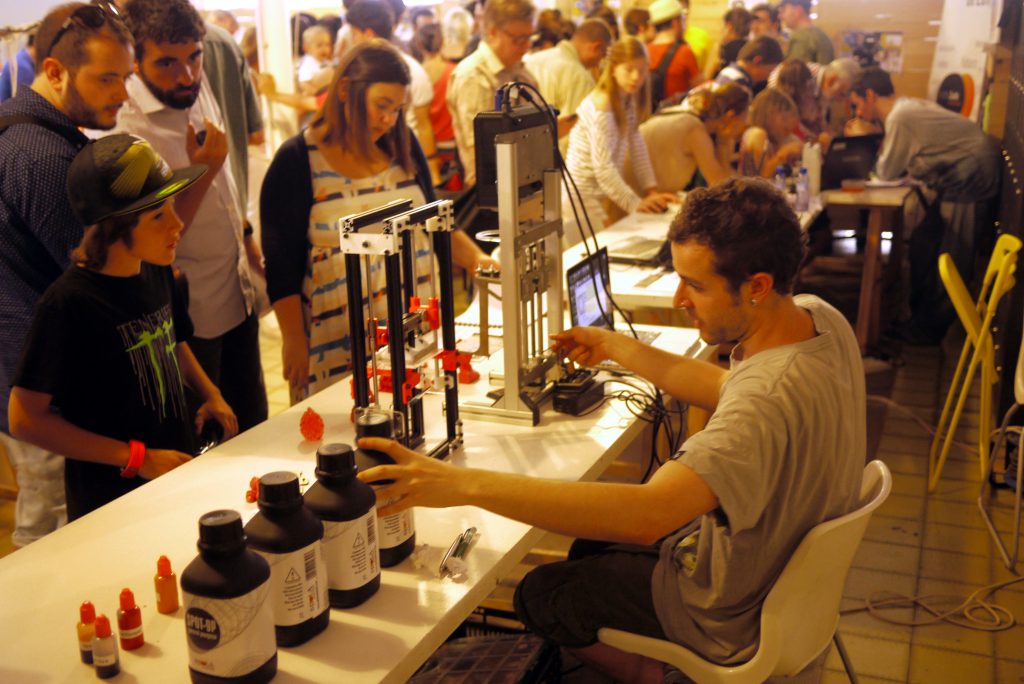 Joan and his resin printer. With STL (Stereolithography) you get better resolutions than with FDM (plastic deposition)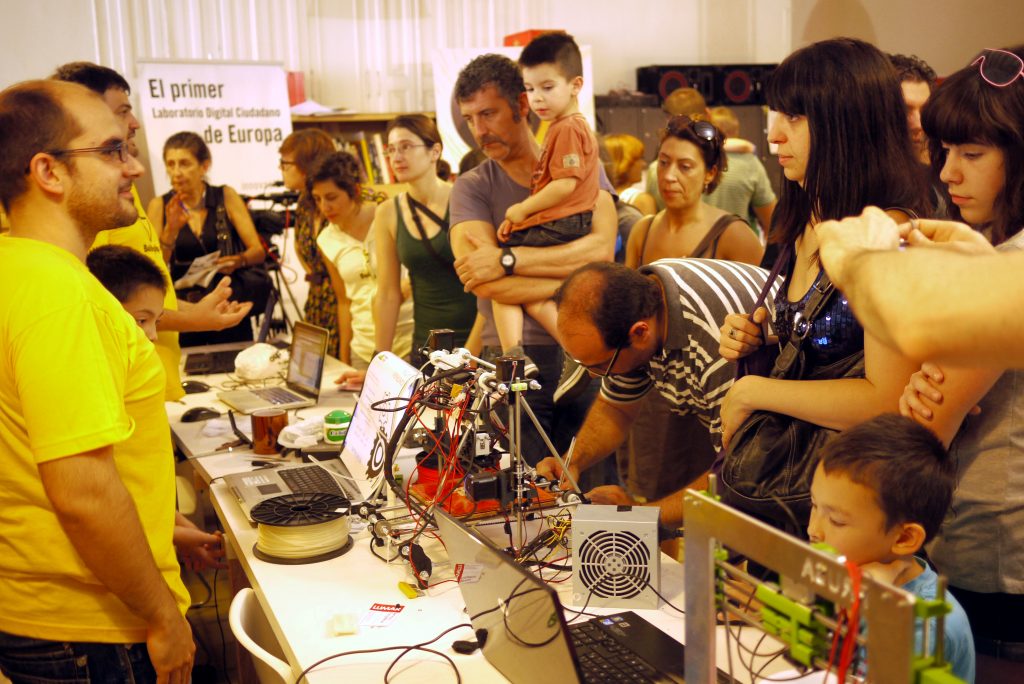 The BuildRepRap stand. Do you want to build a Prusa i3 in one weekend?? this is the place…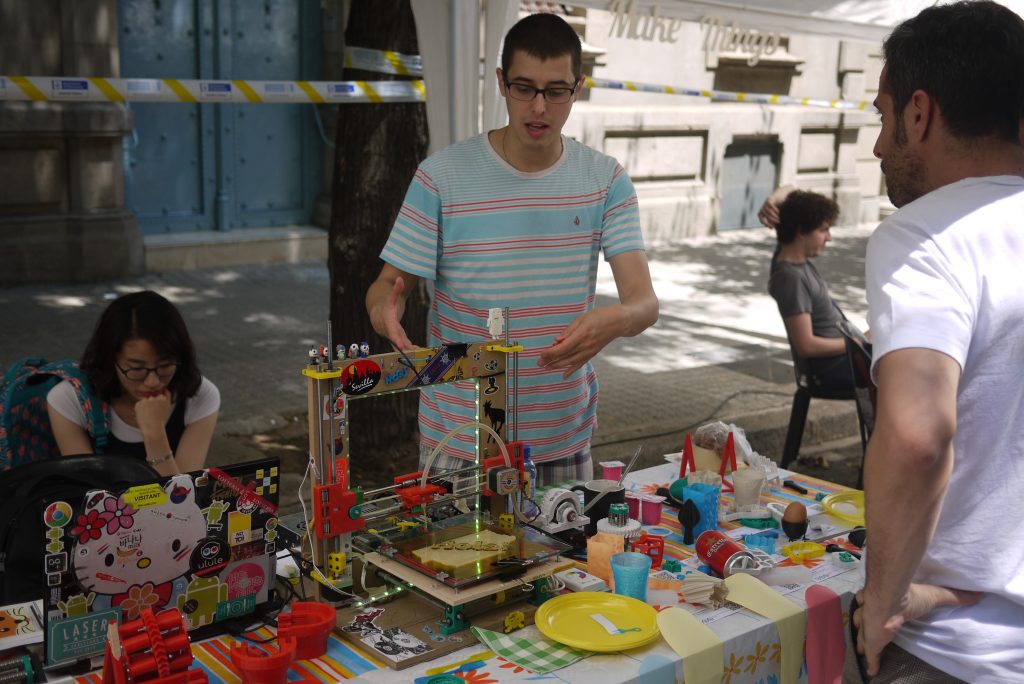 Luis and his Gofre 3d. Just printing jelly, I guess!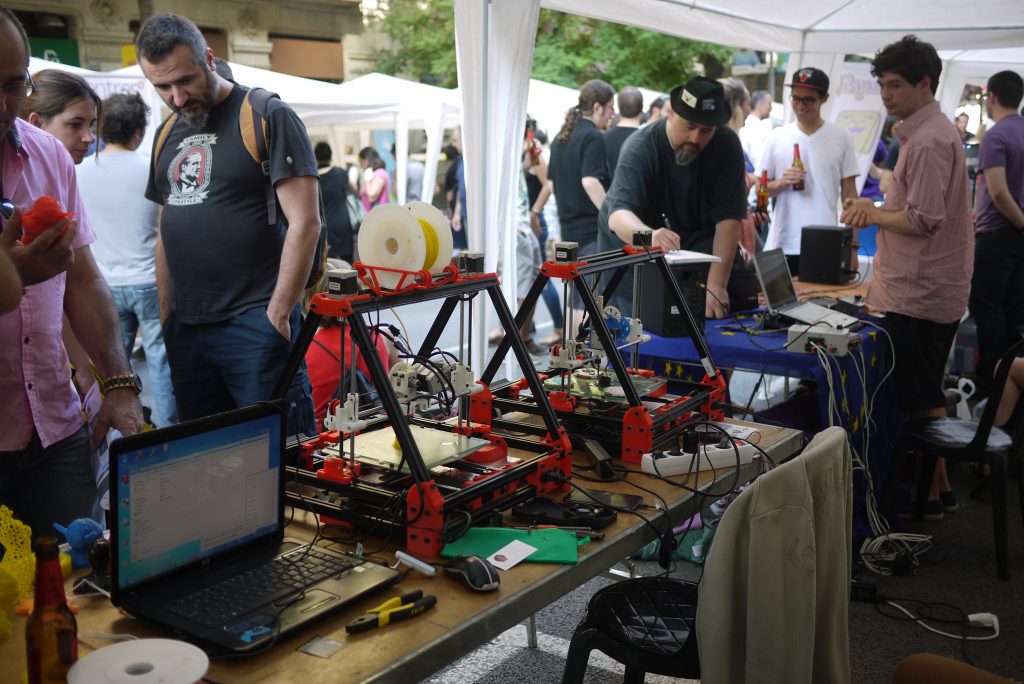 RepRapBCN stand. They had normal plastic printing and cookies printing.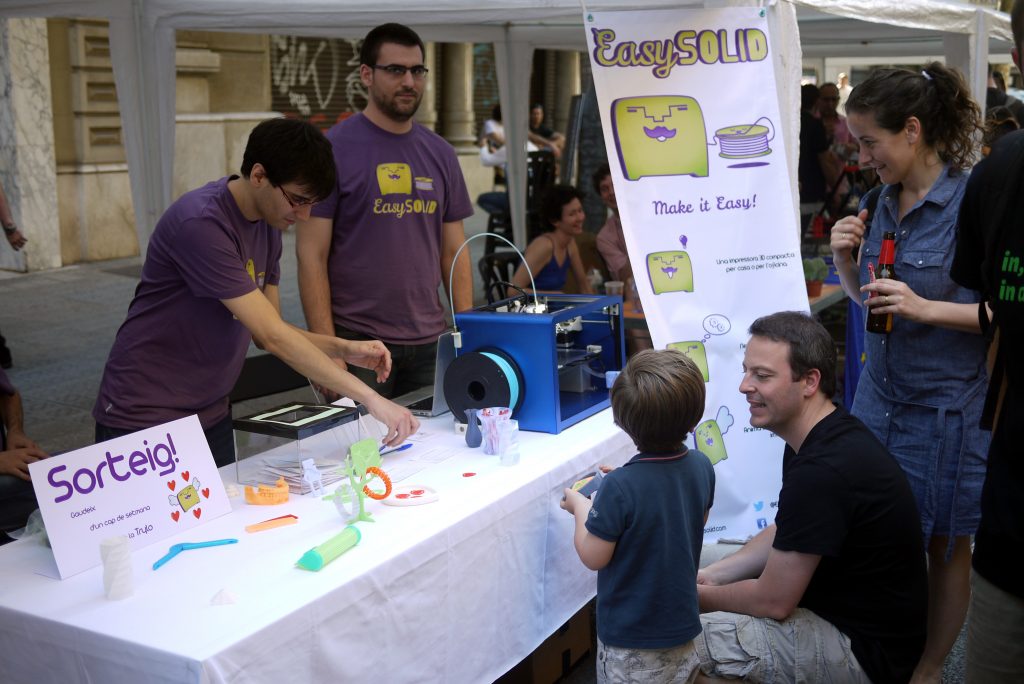 Easy Solid, with his brand new model, improved compared to the initial prototype
And this Sunday to Betahaus in the meeting with Etsy.
PS: except for the first two pictures, all others belong to Ugo Riboni under CC BY license